Contacts:Rachel Lee phone:0769-81929376 Email:taifu02@dg-taifu.com address:Fulong Yangwu Industrial Area, Shipai Town, Dongguan City, Guangdong Provice, China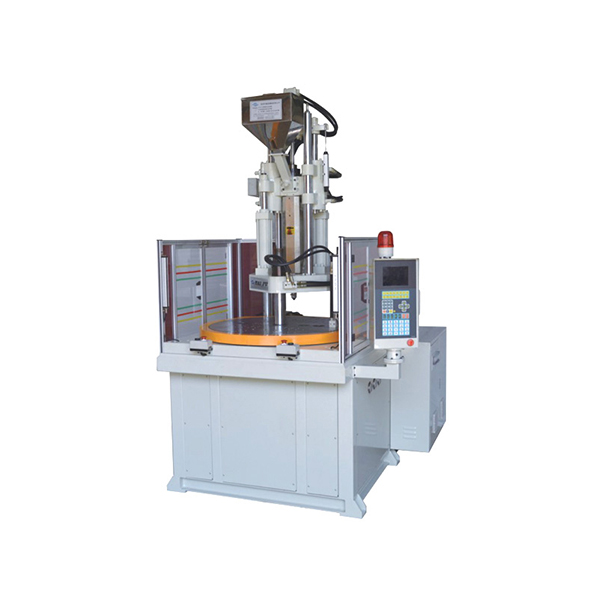 V55R2Vertical disc injection molding machine
Machine name:V55R2Vertical disc injection molding machine
Machine model:V55R2


Product features:
1, The disc rotates alternately 180°back and forth in the same horizontal plane, which allows the operator to take and place inserts in the fixed operating surface, which is convenient and efficient.
2, The positioning of the disc surface is locked by the fixing pin, which can ensure the high precision positioning after the disc rotation stopping, so that the upper and lower mould can be formed more accurately.
3, Automatic insertion and take-out devices can be added to reach full-aircraft automatic operation.
4, Standard disc is 2 stations, 3 or 4 stations are available for special needs, to achieve more convenient operations, and online plan with the automation, increase capacity.
5, The standard disc is vertical three-column direct-pressure mold locking, with special mould requirements, also can be vertical four-column direct-pressure mold locking.