Contacts:Rachel Lee phone:0769-81929376 Email:taifu02@dg-taifu.com address:Fulong Yangwu Industrial Area, Shipai Town, Dongguan City, Guangdong Provice, China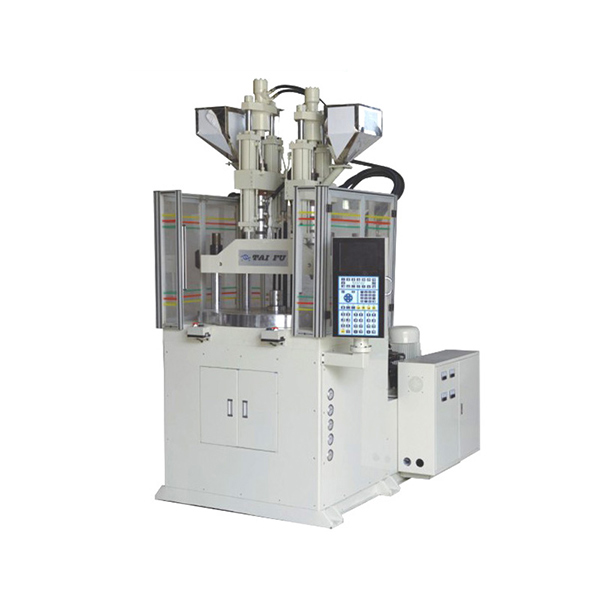 V90R2-2CVertical double color disc injection molding machine
Machine name:V90R2-2CVertical double color disc injection molding machine
Machine model:V90R2-2C


Performance characteristics:
1, Configure two upper molds on template, and two lower molds on disc, while molding disc do 180 ° positive and negative alternately. Bi-color (double material) injection molding (or over molding) can be completed.
2, Vertical mold locking, external disc, and with two independent injection units (independent hydraulic circuit), the mold locking force from 55 tons to 250 tons, using full computer control, the low high hydraulic system, more suitable to produce general or special bi-color (double material) molding.
3, Efficient disc with water jacket in the middle. It can be used for cooling and transporting water for the lower mold.
4, The computer program can be extensive and special multi-station disc (namely two upper die, four lower die) and on the other two lower die cooperate with the automatic embedment and take-out device, can achieve full-automatic operation, increase production capacity.